Seville, the capital of Andalusia in Spain, is a city rich in history, culture and magnificent architecture. Each district of Seville has its own unique charm, offering visitors a varied and fascinating experience. Whether you're passionate about history, gastronomy, shopping or nightlife, the city has something to offer.
In this dedicated article, StayinSéville and its exceptional accommodation offers you the chance to discover the districts you shouldn't miss during your stay in Seville.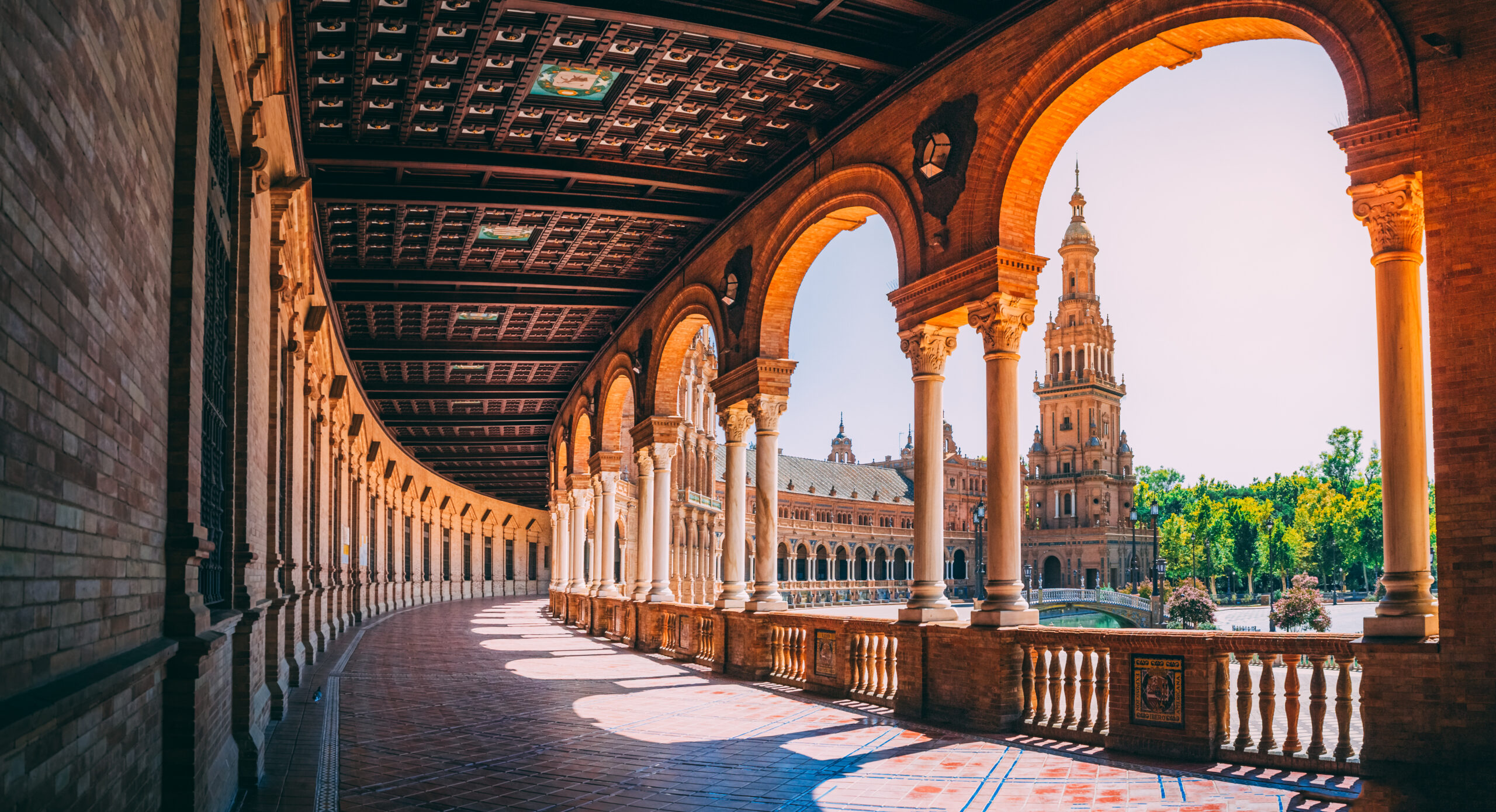 Sevilla's best neighbourhoods
Seville has 9 neighbourhoods, and overall, the feeling that emerges from each neighbourhood is one of safety. Seville's neighbourhoods may all be different, but they all offer a soothing and distinct atmosphere, with unmistakable and pleasant architecture. The neighbourhoods that our house rentals in Spain will present to you are perfect for a first stay in Seville.
Santa Cruz
To begin with, it's important to know that it's very easy to get around the historic city centre by foot. Our accommodation with private parking means you can leave your car in complete safety for the duration of your stay, and go about your business with complete peace of mind.
The Santa Cruz district is one of the most interesting areas to visit if you're a history buff. It's right in the heart of the old town, where you'll find remnants of the industrial revolution. The Santa Cruz district is a very touristy and colourful area. You'll find a number of small cobbled streets where it's pleasant to stroll.
Furthermore, Santa Cruz is the district with the most historic monuments. These include the Cathedral of Santa Maria de la Sede, one of the largest Gothic cathedrals in the world, and its famous Giralda. You can't afford to miss Seville's Real Alcázar, a magnificent complex of fortified Gothic palaces. StayinSéville takes this opportunity to tell you that the Alcázar was used as the setting for the Game of Throne series.
Triana
On the other side of the River Guadalquivir lies the beautiful district of Triana. This district is known for its artistic side. Many painters, craftsmen and flamenco artists have been born here. In Triana, you'll be immersed in a more authentic, traditional and less touristy atmosphere. This is where you'll feel right at the heart of Andalusia.
During your stay in Seville, be sure to make a diversion to Calle Betis, Calle Pureza and the statue of the Virgin of Hope. Take a stroll along the famous Triana market (Mercado de Triana) to discover a selection of fresh local produce, and enjoy a lively evening in the bars of Calle Betis, with its magnificent views over the river and the illuminated city. Above all, you can't stay in Triana without booking a flamenco class or attending a performance.
In fact, it's in the Triana district that you'll find one of our holiday homes for rent. We invite you to have a look at the page dedicated to this accommodation with jacuzzi in Seville. Triana is definitely a district not to be missed during your stay in Seville.
El Arenal
The El Arenal district is both traditional and lively, thanks to its proximity to the Cathedral and the Guadalquivir river. For the record, El Arenal was once a commercial port where Indian ships imported gold, silver and spices. Today, the district remains culturally vibrant and cosmopolitan.
You can visit an ancient wall linked to the Alcazar and other buildings such as the Torre del Oro, the Torre de la Plata and the Torre Abd el Aziz.  These were the buildings used to defend the port in the Middle Ages.
For lovers of beautiful landscapes, we recommend a sunset stroll along the banks of the Quadalquivir, where the colours will give you a truly picture-postcard atmosphere.
Alameda
If you're looking for a trendier, more contemporary atmosphere, head for the Alameda district. This area is popular with locals and visitors alike for its lively nightlife, trendy bars, eclectic restaurants and quirky shops.
The Alameda district is not only a party area, it also boasts the famous Alameda de Hercules square. This rectangular square is surrounded by plane trees and lined with terraces of bars and cafés. It's the perfect place to unwind after a long day of sightseeing and enjoy the relaxed atmosphere of Seville.
Macarena
Close to the Alameda district, the Macarena neighbourhood is known for its picturesque atmosphere and its market. Far be it from us to disappoint you, but the name of this district is not a reference to the famous song, but to the Virgin of La Macarena, who resides in the Basilica of the same name. This really is an area not to be missed during your stay in Seville.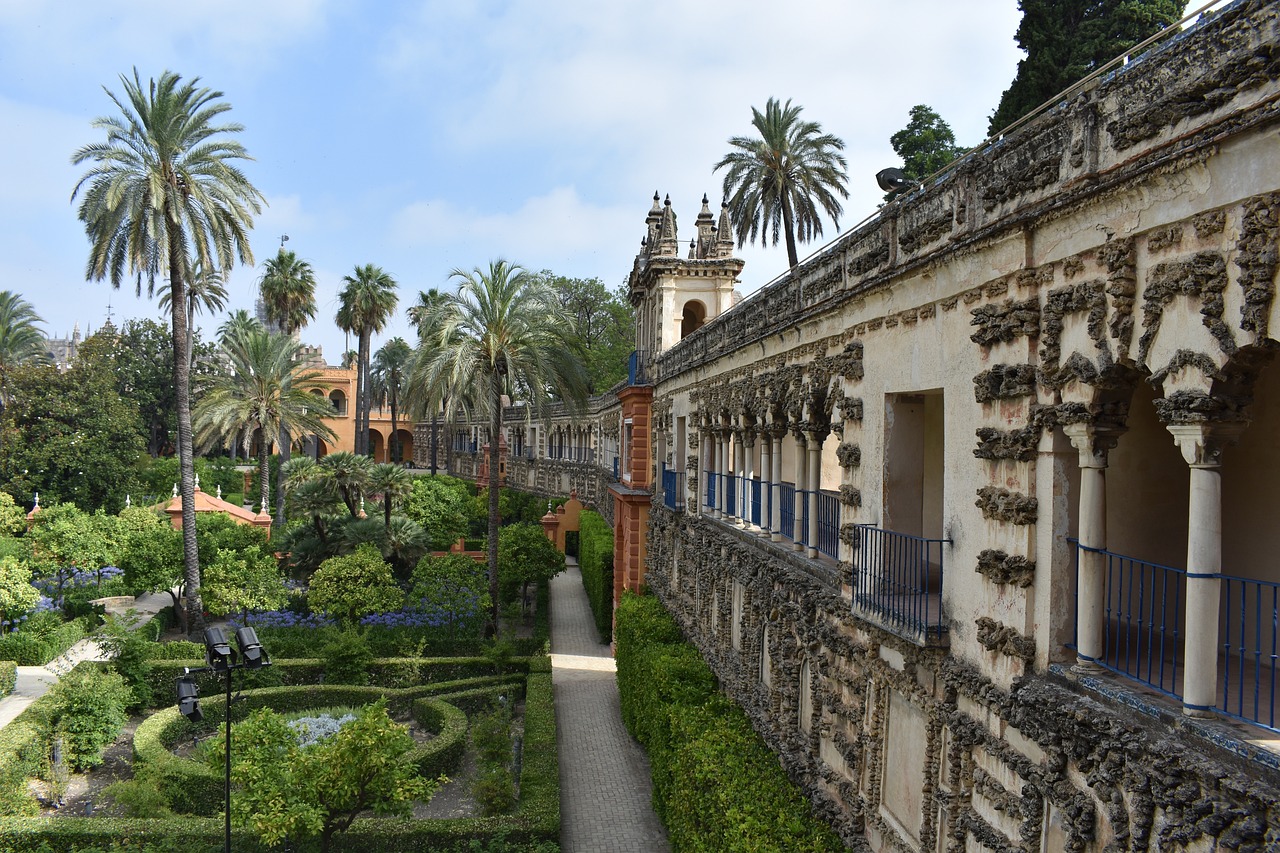 Neibourghoods to avoid in Sevilla
In fact, you should know that Seville is far from being a dangerous city; you won't see any violence or any other type of crime. Of course, as in any other city in the world, you can fall victim to pickpockets. We therefore urge you to be vigilant and protect your valuables in the most visited places in Seville.
However, you will be surprised to see that the police are very present in the most popular districts and in the city centre. So you can rest assured and enjoy your stay with peace of mind.
Our house rental service in Seville advises you not to visit the following areas:
Torreblanca district
Las 3000 Viviendas
Los Pajaritos
These are not dangerous areas, strictly speaking, but they are the most modest areas of the city. They are not interesting areas for tourists, and you won't find anything to visit.
Where to stay in Sevilla ?
Are you looking for authentic, typical Seville accommodation? Book one of our Sevillian houses in the heart of Seville city centre.
Enjoy fully-equipped, private houses and flats, with a range of premium services to make your stay unforgettable. Stay connected with our high-speed Wi-Fi, relax in a private Jacuzzi, soak in an exclusive pool and spa, or enjoy breathtaking views from our rooftop. Plus, our private parking ensures peace of mind during your stay.
For a truly memorable experience, choose StayinSeville and explore the capital of Andalusia in a unique way. Let us take care of you and your needs so that you can concentrate fully on the must-see areas of Seville.

If, however, you need any further information about one of the city's districts or about any of our accommodation, please don't hesitate to contact us.